Description
When parents learn that their child has autism, the news can be devastating, even paralyzing. Meanwhile, the first 12 months after diagnosis are the most important when it comes to intervention. As a parent of a child with autism, Nancy D. Wiseman knows firsthand how difficult it can be to unravel complex issues, discover what questions to ask, and find effective treatments. In this landmark guide, Wiseman offers both compassionate insight and a wealth of information for diagnoses from Asperger's to classic autism. Day by day, week by week, month by month, The First Year®: Autism Spectrum Disorders walks parents through a wide range of medical and lifestyle concerns, helps them navigate the healthcare, insurance, and educational systems, and ensures the best possible outcome for their child.
About Nancy D. Wiseman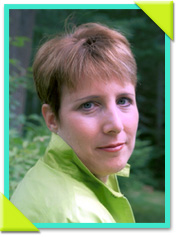 Nancy Wiseman is founder and president of First Signs, parent of a child with autism, and author of two books: Could It Be Autism? A Parent's Guide to the First Signs and Next Steps (Broadway Books, 2006) and The First Year: Autism Spectrum Disorders: An Essential Guide for the Newly Diagnosed Child (Da Capo Press, 2009). She has made a significant contribution to changing policy, improving awareness, and changing pediatric practice in how we screen, refer, and detect young children today. Nancy is the 2006 recipient of the American Academy of Pediatrics' Dale Richmond/Justin Coleman Award for her outstanding achievement in child development.

Reviews
The following is a compilation of book reviews for Nancy D. Wiseman's new book:
The First Year®: Autism Spectrum Disorders: An Essential Guide for the Newly Diagnosed Child. [Read an excerpt | Read the Table of Contents | Order online].
---
Library Journal, 3/27/2009 9:00:00 AMM

Wiseman, Nancy D. The First Year: Autism Spectrum Disorders: An Essential Guide for the Newly Diagnosed Child. Da Capo. Apr. 2009. c.304p. illus. index. ISBN 978-1-60094-065-1. pap. $16.95. HEALTH
Verdict: A comprehensive guide for parents coping with their child's recent autism spectrum diagnosis. Strongly recommended for consumer health collections.
Background: Wiseman's excellent hands-on overview of the first-year following a child's diagnosis is based on her experience as president of First Signs, Inc., a national organization she founded to educate parents and professionals about the early signs of autism syndromes. Like Bryan Jepson in Changing the Course of Autism, Wiseman tries to stretch the understanding of autism from purely neurological/behavioral impairments to encompass "the entire body, including the brain, gut, and immune and metabolic systems." The book lays out day-by day, month-by-month guidelines for emotional acceptance and handling the details of home care, special education, insurance and medical costs, and negotiating with medical agencies and social bureaucracies.
—James Swanton, Harlem Hosp. Lib., New York
---
"An invaluable guide. With this book as your companion, you can help your child live a happy, healthy, full life."
—Kenneth Bock, MD Author of Healing the New Childhood Epidemics: Autism, ADHD, Asthma, and Allergies (2007)
---
"Nancy Wiseman has provided us with a classic and a treasure. Her book belongs in the hands of every parent who is going through the journey of parenting a child with an autism spectrum disorder and every professional who works with families with children on the autism spectrum. This book is a major resource and provides the tools to help navigate the journey. She does a remarkable job of presenting the sequence of steps that evolves into a comprehensive treatment plan. No one whom I have read has provided such a comprehensive guide. This is a major contribution to the field and will be invaluable to all families and professionals."
—Ira Glovinsky, PhD Psychologist, Interdisciplinary Center for the Family; Co-author of Bipolar Patterns in Children (2002) and Mood Swings in Babies and Children (2007)
---
"Nancy Wiseman's The First Year®: Autism Spectrum Disorders is like a very wise and caring best friend who has "been there," in the form of a book. Wiseman sustains a calm, reasoned, and logical step by step tone, tackling all angles of what parents need to know and do. While comprehensive, this book is informative without being overwhelming. In a time where there are more questions than answers about autism, and parents of newly diagnosed children are often presented with insistent "Do's and Don'ts" from well meaning professionals and friends, this book serves as an anchor and island of sanity."
—Karen Levine, PhD Psychologist and Developmental Specialist, Helping Children with Challenges, Harvard Medical School Teaching Faculty; Co-author of Replays: Using Play to Enhance Emotional and Behavioral Development for Children with Autism Spectrum Disorders
---
"OVERWHELMED. This is the first experience of most parents when they receive a diagnosis of ASD for their child. Where to go, what to do? Nancy Wiseman has provided clear direction for parents in this essential resource that will be of great value for parents and professionals."
—Barry M. Prizant, Ph.D., CCC-SLP, Director, Childhood Communication Services and Adjunct Professor, Center for the Study of Human Development at Brown University; Co-author of Autism Spectrum Disorders: A Transactional Developmental Perspective (2001)
---
"Nancy is an amazing woman who has done remarkable things not only in supporting her own daughter but also in her willingness to share what she's learned with so many who are in great need. This new book continues her legacy providing straightforward yet compassionate information for parents and families affected by autism. She clearly outlines what to expect and how to organize the journey to maximize a family's effort to help their child be all that he can be. This can only be done through someone who has been there themselves and learned how to navigate through often complex systems in order to provide the best treatments for her child's unique profile.
This book should quickly become a classic. She has done a superb job of mapping out the first year in a family's life once a child has been diagnosed with an ASD—which can be overwhelming and frightening. Every parent with a newly diagnosed child with ASD should have this book on their shelf."
—Ricki Robinson, MD, MPH, Clinical Professor of Pediatrics, Keck School of Medicine of USC; Co-Director, Descanso Medical Center for Development and Learning
---